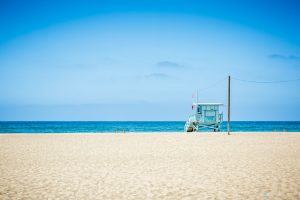 Enjoy a whole new level of cool in the beach cities north of Los Angeles – Santa Monica, Venice Beach, and Marina Del Rey. This particular stretch of coastline facing the Pacific is probably among the most-visited and most popular among all the beaches of the country, owing much to the areas various opportunities for water recreation, as well as the colorful North Bay culture that's always abuzz with activity.
The edge over other beach cities
Expect to see lots of eye candy and engage in several calorie-burning activities here. Choose your set of wheels from rollerblades to bikes. Jet ski or surf on the clear Pacific waters. Or just sit in the sand, soak up the sun, and watch people wearing the most interesting beachwear (or lack thereof) passing you by. These are activities you would most likely be enjoying here in North Los Angeles beach cities. Imagine snagging one of those prestigious Venice beach houses for sale here – you'll be living this laid-back life every single day.
Defining characteristics
Let's see how, despite their proximity to one another, each North LA beach city distinguishes one from the other:
Santa Monica. Buying a Santa Monica beach house for sale will give you two dazzling views – one of the distant mountains and another of the spectacular beachfront. The 3.5-mile beach itself is divided into two sections – the north and the south of the pier. The Santa Monica Pier is a stunning landmark as it has a wide variety of options for fun and relaxation. Itis home to three seaside parks and a variety of dining spots. Those who choose an active lifestyle can walk, bike or go rollerblading along the numerous paved bike lanes and walkways in the area. Get tended to by a beach butler for your food orders at Perrys Café and Beach Rentals. And for a more diverse set of retail and dining options, visit Montana Avenue.
Venice.Fans of the original Baywatch series will know that Venice Beach was the main location of their beach shoots. Its not a surprise why it made the cut – the area is a stellar exemplification of the California beach life. Name it, they have it: canals reminiscent of the ones in the country of the same name, a beach where the waves meet and the sand is the best kind for castle- and sculpture-making, and of course, the famed Venice Ocean Front Walk. Another great feature for residents and tourists alike is Venices Abbot Kinney Boulevard, named after the one who developed this beach city and, according to Forbes Magazine in 2016, where hipster meets bohemian.
Marina Del Rey. Compared to the fun and excitement of Santa Monica and the eclectic boho-chic vibe of Venice, Marina Del Rey lets you kick off your shoes and lay back as you watch boats docking at the harbor. But you can still choose an active lifestyle with the numerous coastal bike lanes found here or head for the waters and engage in a variety of activities from kayaking to paddleboard yoga. The centerpiece of this picturesque city is the man-made beach, known among the locals as Mothers Beach. Waves don't reach this area, which is why its calm waters are perfect for families with little children.
Are you ready to imbibe the California beach lifestyle? Then these three beach cities will give you exactly what you want and more. Make that inquiry into the best luxury real estate this side of California by calling our team, James Allan Properties, at 310.704.0007 or checking out our website here. You can also email me at jallan@msn.com.