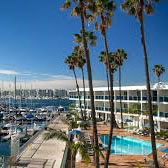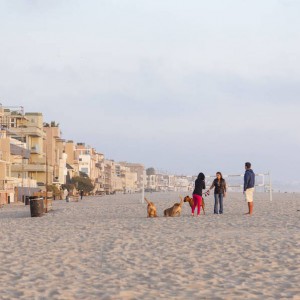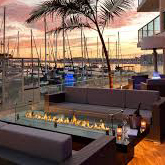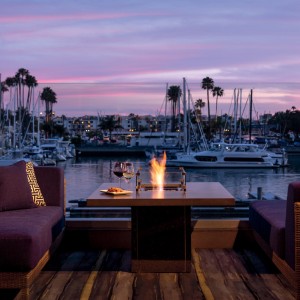 Set on the coast in the upscale Westside of Los Angeles, Marina del Rey makes a picturesque home base with some of the best private beaches on the westside. The location between LAX and Venice Beach means you are just minutes for all of Los Angeles top attractions.
THE MARINA
Concentrated within an area only a mile and a half square, Marina del Rey swells with fun and sun despite its meager size. Where marsh once dominated, man has transformed the landscape into a thriving harbor lined with a parade of over 5,000 yachts. Inside the narrow borders of the area, travelers will find idyllic escape in a world of glistening waters, pristine scenery, al fresco recreation, and nautical adventure.
Luxuriant environs stacked with lavish homes surround the Marina, which draws pleasure-seekers and outdoorsmen alike. The colorful, New England-style Fisherman's Village beats at the heart of the harbor and furnishes visitors with plenty of opportunities to venture out to sea. Its catalog of activities begins at the water's edge—from kayaking to fishing, the Village has water sports covered. As the center for boat rentals, it also includes access to the summer WaterBus and excursions to Catalina Island. More opulent alternatives like gondola rides and cocktail cruises are also available if you're after something a little more sophisticated.
FISHERMAN'S VILLAGE
Back on dry ground, the Fisherman's Village also offers restaurants, shops, and bike rentals for use on coastal trails. A free weekend beach shuttle provides transportation in the summer, while the Waterfront Walk takes explorers on foot to most of the Marina's hot spots. Notable stops are the serene shores of Marina Beach, the panoramic views of Burton W. Chace Park, and the beautifully restored marsh trails of Ballona Wetlands. All this at just a stone's throw from Venice Beach and Santa Monica.
Sorry we are experiencing system issues. Please try again.