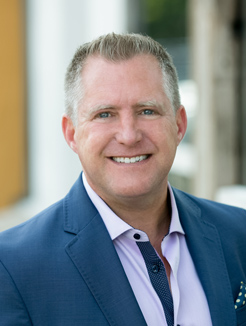 Top producer James Allan, has been active in the Westside real estate market for more than 26 years. Ranking amongst the highest in production for Venice/Marina Del Rey and top 1% Nationwide for the past 10 years, James was also voted one of Los Angeles' "Super agents" and 2021 "Real Estate All Stars" by Los Angeles Magazine.
Originally from Bermuda, where he worked for his family's property development firm, James was educated in London before relocating to Southern California. His easy rapport with buyers and sellers from the United States as well as overseas, combined with his proven negotiation and marketing skills, has created an extensive network of repeat Investor clients.
James sales volume exceeds $300,000,000 to date. Several hundred units sold have been and he has also brokered some record breaking multi-unit transactions- selling a portfolio of 7 Buildings all over asking price within a 2 week listing period is a highlight for James. James' unique marketing approach stems from his connections with foreign investors and a great network of clients and associates who come to James time after time for great value-add properties and unique investment opportunities.
James has represented a wide range of Investment properties from multi-unit properties on the beach to 40 unit apartment buildings in Los Angeles.
Committed to providing the highest caliber of comprehensive service, James stays abreast of the latest market trends and most innovative real estate technology to ensure maximum results for his clients.