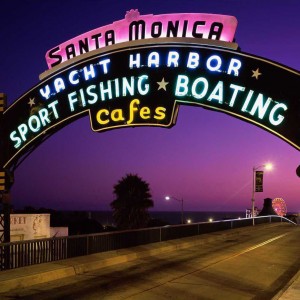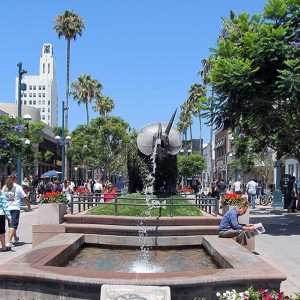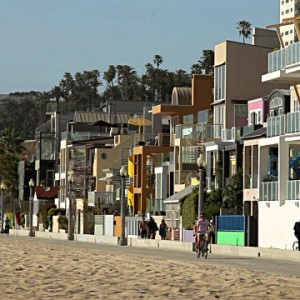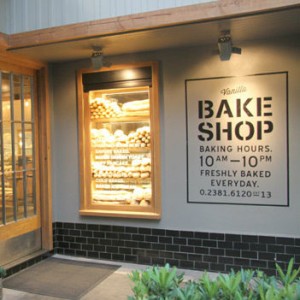 Santa Monica is in fact home to one of most iconic beaches in California. But did you know that Santa Monica is also home to eight different neighborhoods all with their own personality? Below is a rundown of each.
Third Street Promenade/Downtown
Downtown Santa Monica is one of the most vibrant neighborhoods in Santa Monica, largely because it's home to the Third Street Promenade and Santa Monica Place, two of the largest shopping areas in Santa Monica. The weekend finds the Third Street Promenade bustling with foot traffic of both locals and travelers. However, while Downtown Santa Monica is home to the highest concentration of shops, restaurants, and hotels in town, it also gives off a local vibe with its farmers market on Wednesday and Saturday mornings and lively street performers.
Main Street
Santa Monica's Main Street bears the laid back artsy side of Santa Monica, a side of the city that has been characterized by a local, surf vibe for years. Consider the many art galleries and attractions such as the Edgemar Center for the Arts and Mindfulnest, which is one-part art gallery, one-part shop. Main Street also recently has seen an influx of international restaurants, such as the recently opened Jinya Ramen Bar andAussie Pie Kitchen, and is home to one of the highest concentrations of coffee shops in Santa Monica. A variety of different boutique shops are scattered along Main Street and a weekly farmers market takes place every Sunday.
Mid-City
The furthest inland neighborhood in Santa Monica is known as Mid-City. This is the arts and entertainment hub of Santa Monica, and is home to a number of the largest entertainment companies. Mid-City also is where you'll find one of the largest contemporary art collections in Los Angeles, Bergamot Station, which was formerly a railroad station but now houses a plethora of different art galleries. Some of Santa Monica's best restaurants are in Mid-City, including Melisse, which recently won two Michelin stars.
Montana Ave
While the Third Street Promenade is the most vibrant shopping area of Santa Monica, Montana Avenue emits a more high end and local shopping atmosphere along its tree-lined streets. Though this is a largely residential section of Santa Monica, there are more than 150 boutique shops and restaurants lining the 10-block destination. There aren't hotels on Montana Avenue, but the neighborhood is convenient to Downtown Santa Monica and is within walking distance of most hotels there or by bike or the Big Blue Bus, which runs between the Green Line Metro's Aviation Station and downtown Santa Monica, with a number of different stops.
Ocean Park Blvd
Running southeast from the Santa Monica Pier is Ocean Park. That local, artsy aesthetic of Main Street extends here, comprising independent coffee shops, boutique stores, and art galleries. Located just east of Ocean Park is the Santa Monica Airport. Not only is this a working airport for private jet owners, but it also is the location of the Museum of Flying, which features numerous aircraft and artifacts, including a Wright Flyer replica and World War II planes, and adjacent to the Spitfire Grill.
Pico Blvd
Running parallel to I-10 is perhaps the most ethnically diverse neighborhood in Santa Monica: Pico. The people here can vary, from college students strolling in and around Santa Monica College to locals popping in and out of the clothing boutique shops, record stores, and art galleries. Saturday mornings on Pico feature a smaller, more local farmers market than the Downtown Santa Monica Farmers Market; the Pico iteration usually comprises no more than 30-40 local farmers.
Santa Monica Peir
The palm tree-lined avenue and views overlooking the Pacific Ocean make the Santa Monica Pier area and Ocean Avenue one of the most iconic locations in Santa Monica. Unique hotels, such as The Georgian and The Shore, dot Ocean Avenue while open-air restaurants and bars, such as Blue Plate Oysterette and The Bungalow, line the avenue. Just down from Ocean Avenue is perhaps Santa Monica's most famous attraction, the Santa Monica Pier. This attraction dates back to 1909, and features a solar-paneled Ferris wheel, amusement park, and live concerts and movies during the summer months.
Wilshire Blvd
Wilshire, or North of Wilshire, is a neighborhood just south of Montana between it and Wilshire Boulevard. Neighborhood architecture is eclectic, including everything from well-preserved Victorian homes to craftsman style bungalows lining the east-west avenues. The unique residential architecture extends to the personal home of world-renowned architect Frank Gehry, who took an early 1900s bungalow and converted it into a unique residence that's been categorized as deconstructivist, with elements built into the frame that look distorted. This Santa Monica neighborhood, like many of them, is also home to a variety of independent shops, such as Waverly Books, Stone Art, and Vanilla Bake Shop.
Sorry we are experiencing system issues. Please try again.