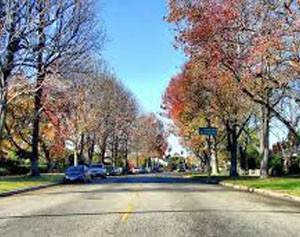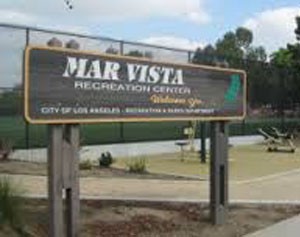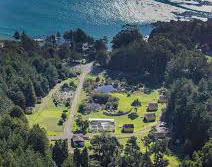 Affordable ocean views have helped Mar Vista evolve into one of L.A. most desirable Westside neighborhoods, with skyrocketing property values to prove it.
The town can thank the storied Venice Short Line trolley for its rise. That trolley shuttled passengers from downtown Los Angeles and bisected what was then called Ocean Park Heights. The rapid development of Santa Monica and Venice Beach helped launch the first wave of housing tracts to rise up from the dusty fields. By 1927, the thirsty little farming community had been annexed by water-rich Los Angeles and rebranded Mar Vista, after the name of a nearby trolley stop.
Neighborhood highlights
Mar Vista Tract: Designed by Midcentury Modern architect Gregory Ain, this 52-home development aimed to infuse postwar housing for the new middle class with modern design elements. Remarkably, all of the homes still stand, and driving into the well-preserved neighborhood is like turning back the clock to the boom years of the late 1940s.
Mar Vista Hill: Towering 200 feet above the basin, this historic mesa boasts killer ocean, city and mountain views. The hill also plays host to the North Venice Little League park and Ocean View Community Garden, which occupy a site that has been — in succession — farmland, city dump, antiaircraft artillery battery and the proposed site of an L.A. Department of Water and Power reservoir. Some of the oldest homes in Mar Vista line Grand View above Venice Boulevard.
The Venice/Grand View Historic Commercial District: Mar Vista's historic "downtown" contains buildings built between 1924 and 1960 (including the original Mar Vista Library) in a wide variety of styles. You can find tattoo parlors, hand-brewed coffee and the weekly farmers market.
The Schools: Clover Elementary and Goethe International Charter are among the bright spots, with scores of 952 and 921, respectively, out of a possible 1,000 in the 2013 API ranking system. Mar Vista Elementary earned a score of 913, Coeur D'Alene Avenue Elementary 911, and Beethoven Street Elementary 889. New West Charter Middle scored a 910, and Palms Middle a 878. Venice High came in with 741.
Sorry we are experiencing system issues. Please try again.