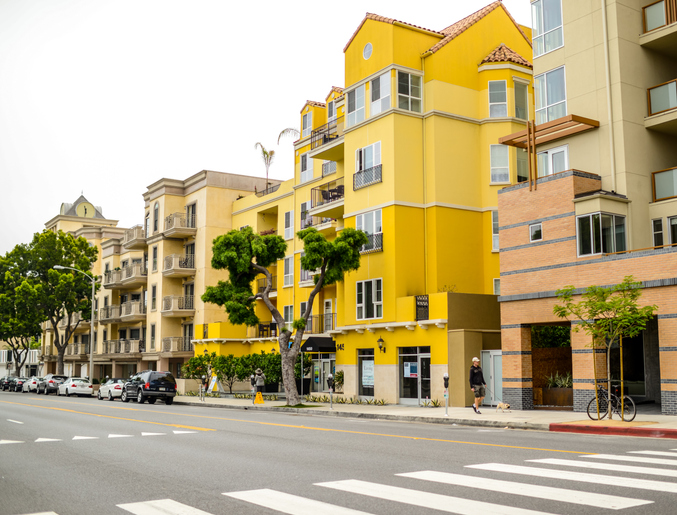 A large portion of Santa Monica real estate investments goes to single-family homes. A major reason for this is that this type of property is less expensive. It is also easier to acquire and to manage, especially for beginners.
However, when you're ready to explore other investment options that can potentially yield more income, you should take a look at investing in multifamily housing.
Here are a few reasons why multifamily properties make great investments:
You can grow your portfolio faster
With single-family properties, it often takes more time to acquire several assets. You will need to work on several transactions, including dealing with different sellers, conducting individual home inspections, and acquiring a loan for each unit. With multifamily investing, on the other hand, purchasing a single apartment will give you a number of rental units all at once.
It's easier to find financing
While a multifamily property is generally more expensive than a single-family one, the loan process is actually easier. Lenders consider multifamily properties to be less of a risk than single-family investments because the former is better assured of a strong, steady income. If you lose your tenant in a single-family home, you get zero income until the unit is occupied again. On the other hand, if you lose a tenant or two in an apartment, rents from other tenants can still cover your costs, including your monthly mortgage payments.
Greater cash flow
Because you have more tenants in one building alone, you get higher rental income from a single investment. Moreover, you get economies of scale. Making improvements in the lobby, for example, can potentially increase the value of the entire property, and proportionately, that of the individual units. You can also find other opportunities to increase cash flow, such as by putting up a laundromat service or a pet grooming service for the use of tenants.
Multifamily properties provide more safety nets
There are only a limited number of reasons why leases can be broken, which helps avoid sudden or unexpected vacancies. Additionally, as leases for multifamily units usually last just 12 months, it is easier to change the rent if needed due to market fluctuations. Leases for single-family or commercial properties typically last around 3 to 5 years. This makes it more difficult to increase rents even when there's a drastic shift in the market.
Millennials and baby boomers provide greater demand for multifamily units
Millennials make up the largest generation in the US today and a majority of this age group are choosing to rent rather than purchase a home, driving the demand for rental properties higher.
At the same time, baby boomers, the second largest age group in the market today, are now downsizing. They are increasingly attracted to living in apartments or condos for the convenience these properties provide, as well as the many amenities and other benefits they offer.
Multifamily properties maintain their value
In general, property values increase over time, especially when you upgrade and add improvements. With a rental property, you reap the benefits of property value increases as well as monthly income from tenants. Additionally, there will always be a demand for multifamily rentals, especially with the rising home prices in Santa Monica and other areas in the country today.
If you are looking to invest in multi-family real estate in Santa Monica, I can help. I'm a leader in multi-unit residential sales in the area with over a quarter of a billion dollars of real estate sold to date. Get in touch with me today at 310-704-0007 or contact me here.