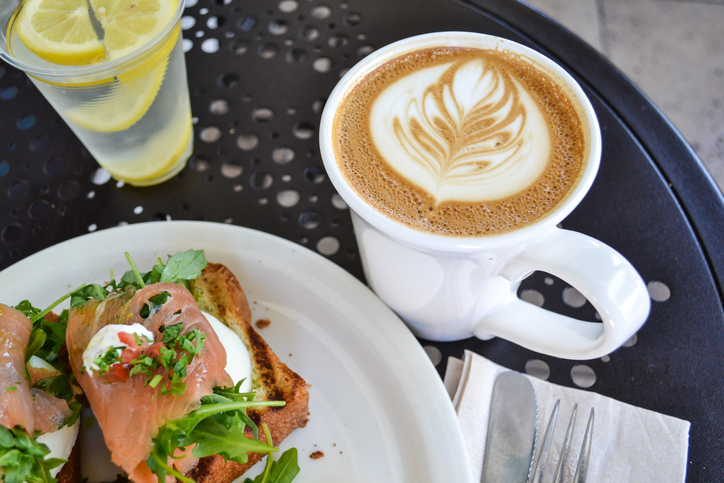 When it comes to eating in the Westside, the most important meal of the day isn't breakfast. It's brunch. People from the Westside take this meal seriously, whether on the weekend or any other day of the week.
Looking for the best brunch spots in the area? Here are some of the top places to go:
FIG
101 Wilshire Blvd.
Santa Monica
310-319-3111
FIG is found in the Fairmont Miramar Hotel in Santa Monica. Even with this upscale location, it's still considered a neighborhood restaurant that serves food from local farms and fisheries. The food is simple yet incredibly high quality and flavorful. There are many brunch staples here, such as pancakes and eggs benedict. You'll also find some rather interesting options such as the Fig burger, which comes with bacon aioli and onion rings, kimchi fried rice, and a Cobb salad with lobster.
The Butcher's Daughter
1205 Abbot Kinney Blvd.,
Venice
310-981-3004
A great Venice real estate agent can point you to the best brunch spots no matter what your dietary preferences. Located on Abbot Kinney Blvd in Venice, The Butcher's Daughter is a brightly-lit restaurant with tall ceilings and whitewashed bricks. It features a mostly vegan brunch menu, with such items as matcha pancakes and spaghetti squash carbonara. There are also smoothies, juices, coffee, and wellness drinks such as raw hot cacao, honey-golden elixir, and a turmeric latte.
Tallula's
118 Entrada Drive,
Santa Monica
310-526-0027
Tallula's is a Mexican restaurant that can be found in Santa Monica Canyon, just a few hundred feet from the beach. The seasonal menu is made up of dishes packed with rich, bold flavors. Ingredients are sourced from the local farmer's market as well as other local vendors. For brunch, you can enjoy tacos on fresh-made tortillas, blue corn pancakes, chilaquiles, ceviche, and more.
Huckleberry
1014 Wilshire Blvd.,
Santa Monica
310-451-2311
Huckleberry Bakery and Café is part of the Rustic Canyon Family. This group of restaurants, owned by Josh Loeb and Zoe Nathan, includes Tallula's, Ester's Wine Shop and Bar, and several others. Everything at Huckleberry is made on-site. Menus change seasonally, and might also change based on the chef's own decisions. It can get crowded, but it's understandable as the food is delicious. Brunch items include the restaurant's unique offerings, such as the summer market vegetable bowl with poached eggs, the Joel bowl – a vegan quinoa bowl, and dad's pancakes. You may also come across some daily specials that are always worth a look and a taste.
Neighbor
1031 Abbot Kinney Blvd.,
Venice
310-314-3625
While it may not be as well-known as other restaurants in the area, Neighbor is a local favorite for those who know about it. Brunch is served on Saturdays and Sundays from 10:30 am until 3 pm. There isn't usually a long wait to get a table, and that's another plus. The menu is filled with delicious selections such as heirloom teriyaki rice, a dry-aged burger, and chayote squash tostadas. You'll also find brunch classics like buttermilk pancakes, omelets, and a Croque monsieur.
Looking to live the dynamic Westside lifestyle or invest in real estate here? As a top Silicon Beach real estate agent who has been in the top 1% of sales in the US, I know where to find the perfect property for you. Get in touch with me today at 310-704-0007 or contact me here.