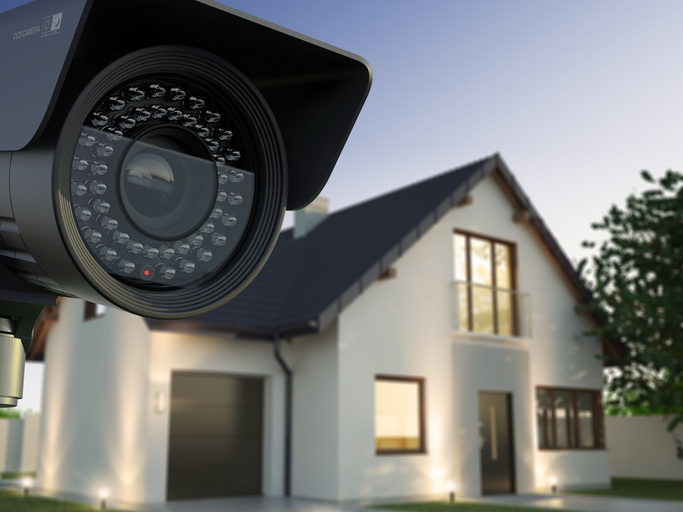 You've worked hard to purchase the luxury home of your dreams. So to protect your investment and your family, having a top-notch security system installed should be of primary importance.
Here are 4 essential security needs for your luxury home:
Security cameras

These cameras serve as your remote eye/s that can monitor your property 24/7. Installing these in strategic locations like the front and back doors, off-street windows, and garage will allow you to see the movement of people through these home entryways and determine if there are trespassers on your property. If you have children, these are also effective in monitoring them remotely.

When choosing a security camera, make sure the basic requirements like clear resolution, night vision, and two-way audio are covered. Recommended additional features include sirens and arm/disarm modes. Also, wireless models may be a little more expensive but worth the investment since they are more difficult to disable than wired ones.

Top-ranked security cameras for home use include the Arlo Pro 3, Wyze Cam Pan, and Reolink Argus 2.

Motion sensors

Like security cameras, motion sensors detect all types of movement in and around your home. These will alert you whenever someone opens or closes a door, walks around a room, or takes items off a shelf. Some light bulbs are equipped with motion sensors so that whenever someone enters a room, these will detect the movement and light up automatically.

When choosing where to place your motion sensors, think of hidden or hard-to-reach areas of your home. Some good places include a high corner of a room, behind large appliances, or on the ceiling. You can even try sticking them subtly between valuables to keep them hidden from view.

The best home motion sensors in recent time include the Kangaroo Motion Sensor, Simplisafe Motion Sensor, and ADT Motion Sensor.

Panic buttons

These bright red buttons are usually installed for the elderly who might need help moving around. However, they are just as effective in alerting people within the vicinity of break-ins or other emergencies.

In deciding where to place them, consider the busiest and most accessible areas of your home. These include the kitchen, the bedrooms, and the living room. You can install these next to kitchen appliances or under bedroom drawers. Make sure everyone in your family knows where these buttons are so that they know where to look in case of an emergency.

Standby generator

A standby generator is your alternate source of electricity during power outages. They're especially useful in the evenings to light up your home and discourage intruders from breaking in. If you have patients at home wired to medical equipment, a standby generator will ensure that the said equipment will continue functioning despite the power outage affecting your area.

Before buying a standby generator, first, determine your needs. Consider how big your home is, how many appliances you need to connect to it, and how often you have power outages.
Many luxury homes in Los Angeles are equipped with the latest home security systems. To learn more about securing your home and protecting your real estate investment, contact me, top real estate agent James Allan, at 310.704.0007 or at jallan007(at)msn(dotted)com.